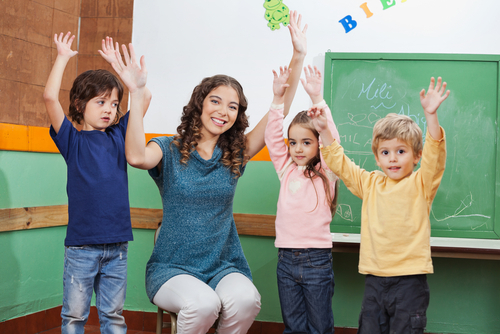 Instructors Wanted!
Great opportunity for mums seeking daytime work or fitness instructors seeking additional permanent work. Previous childcare, teaching or fitness background is preferred.
Shake 'N move is a gross and fine motor skill development program focusing on movement, balance, flexibility, strength, fitness, hand-eye coordinative and confidence. Classes are blend of games and activities incorporating gymnastics, ball sports, athletics, aerobics, music, dance, drama and themed imagination adventure in a fun and social environment.
Shake 'N Move is NOT a franchise.
There is NO instructor investment required. You will be paid of ALL work – Base class rate plus incentive program (no requirement to pay royalties/ongoing overhead fees).
Uniforms, all promotional material, equipment, Working With Children Certificate and Insurance are supplied by Shake 'N Move.
 All you need is a car, computer, phone, a love of working with children and a vibrant personality.
 If you are interested in becoming Shake 'N Move Instructor, submit your application including photo to: apply@shakenmove.com.au 
For further enquiry, please contact Shake 'N Move on: 9531 0392
Meet Our Team
The Shake 'N Move team is made up of the following hand picked educators.
Renee Birrell

Shake 'N Move Coordinator

Laura McMahon

Shake 'N Move Instructor

Sydney North West

Eliza Mezzatesta

Shake 'N Move Instructor

Sutherland Shire and St. George

Kayla Bahn

Shake 'N Move Instructor

Sydney South West

Emma Treloar

Shake 'N Move Instructor

Area: Sydney West

Lisa Peake

Shake 'N Move Instructor

Adelaide

Kellie Roberts

Shake 'N Move Instructor

Area: Sutherland Shire and St. George

Jodie Arnold

Shake 'N Move Instructor

Area: Sydney South West